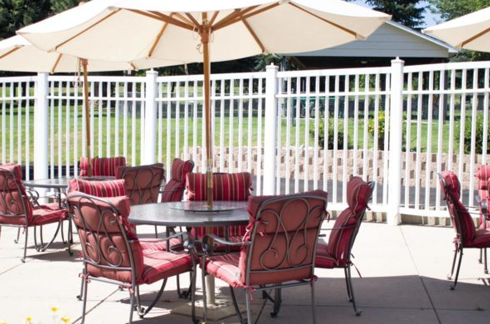 Adult Day Program
Adult Day Programs can provide a much-needed break for caregivers.
The program is open from 7:00 am to 6:30 pm, seven days a week.
If needed, personal care is provided by staff whose Mission is to Serve Others.
The day focuses on participating in an active community, with social interaction, outings, music, crafts, games, and much more.
Transportation is available on an individual basis.
Nighttime Memory Care
The Nighttime program is available 7 nights a week from 7 p.m. – 7 a.m. Nighttime Memory Care is a program for those individuals in the community who are living at home with Alzheimer's and dementia and whose restlessness at night is a danger for them as well as being stressful on their caregivers. We believe this overnight program is the first of its kind in the State of Colorado. Participants are engaged in restorative activities in a secure environment with safety features, while their caregivers receive a much-needed good night's sleep. This helps them be more able to care for their loved ones during normal waking hours. The nighttime program mirrors the already existing Adult Day Program at Spring Ridge Park.Transportation is available on an individual basis.